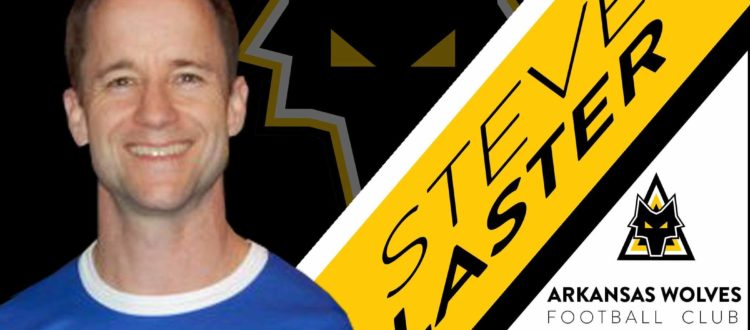 ARKANSAS WOLVES FC ANNOUCE HEAD COACH PRIOR TO INAUGURAL SEASON WITH UPSL
Arkansas Wolves FC officials announce, Steve Laster, as their head coach for the 2019 Fall season. This will be the club's inaugural season and the announcement comes just two weeks after the UPSL's press release of the Arkansas expansion.
United Premier Soccer League Commissioner Yan Skwara said, "We are very excited to welcome Arkansas Wolves FC to the UPSL Central Conference. There is a lot of great soccer in Arkansas, and now Dr. Sean Paul Jones is bringing his vision for Pro Development soccer to the UPSL. Little Rock is a great market for soccer to grow, and Arkansas Wolves FC is ready to step up to the next level. We look forward to working with Arkansas Wolves FC and wish them the best of success as the club prepares to kick off this Fall Season." Coach Laster comes to the Wolves FC with decades of coaching and playing experience from youth through college.
Through his experience as a player, he holds titles at the club level with Riverdale SC, the high school level with Hall High School and at the collegiate levels with Hendrix College and Memphis State University. Laster also holds coaching titles with Pulaski Academy boys' and girls' teams and Mount St. Mary's. "Steve has worked with athletes for many years in this community and has a big heart for people and helping them achieve their best", Dr. Sean Paul Jones, owner of Wolves FC, said.
"When I began envisioning what we needed for this Wolves club, it became clear to me that we had to have a strong minded, smart, and experienced spiritual leader to serve as a proper Alpha of this pack, and Steve had the attributes we needed as a new club."
Coach Laster holds licenses with the US Soccer Federation (USSF) as well as certified as a Youth Fitness Specialist, High School Strength & Conditioning and Resistance Band Training through the IYCA. "It's an excellent time for growing soccer in Arkansas and providing another level of opportunity for players' development", Coach Laster said. "I'm excited about working with these men in developing their game and performance levels as we seek to establish a successful inaugural season."
For more news and updates follow the Wolves FC on social @livestrongwolves and www.arkansaswolves.com