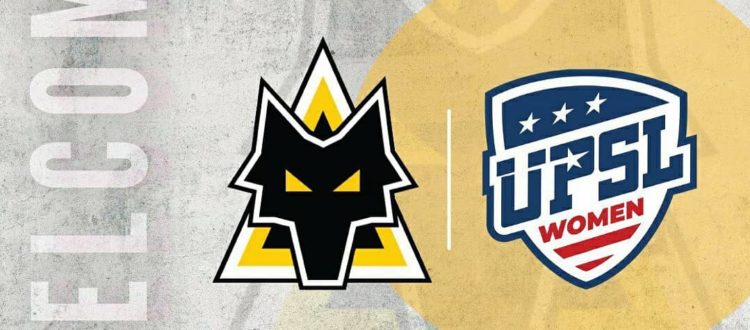 UPSL Welcomes Arkansas Wolves Women
January 20, 2021 – Los Angeles, CA – UPSL Women is pleased to announce Arkansas Wolves Women as its newest expansion team ahead of the Spring Season.
Based in Little Rock, AR, Arkansas Wolves Women will begin play in the Mid-South Conference. The club will host its UPSL home games at Scott Field (5901 Evergreen Dr., Little Rock, AR 72205).
Sean Paul Jones, Ph.D, is the owner of Arkansas Wolves FC. The club has been a member of the UPSL since 2019.
UPSL Women National Director Paul Caligiuri said, "We are thrilled to open league expansion in Arkansas with Wolves Women. UPSL Women is gaining momentum all over the map and there are some seriously strong clubs seeking entry as members. Arkansas Wolves is a special club in a key city in the Mid-South region, and they will be very influential in the growth of UPSL Women in Arkansas, Tennessee, Kentucky. We look forward to the development of the Mid-South Conference and Arkansas Wolves Women as a leading club in the region."
Jones is a Sports Psychologist and the owner of Livestrong Professional Counseling, the primary sponsor of Arkansas Wolves FC.
"We are excited to begin this journey with our Wolves Women. There is so much talent in Arkansas and they deserve the opportunity to play on the big stage, live their dreams, refine their athletic craft and gain next-level exposure," Jones said. "Here at Arkansas Wolves our mission is to contribute to the growth of soccer in Arkansas by providing affordable high-level training and playing opportunities, and creating the next generation of leaders through physical training, mental development and dedicated mentoring – all through the art of soccer."
Arkansas Wolves FC will announce tryouts and its upcoming game schedule.
About Arkansas Wolves FC
Arkansas Wolves FC is an American Soccer club currently based in Little Rock, AR, and a new member of the United Premier Soccer League. Arkansas Wolves FC will begin play in the UPSL Women's Mid-South Conference.
Founded in 2019, Arkansas Wolves FC is a member of the UPSL, the U.S. Soccer Federation (USSF) and the United States Adult Soccer Association (USASA).