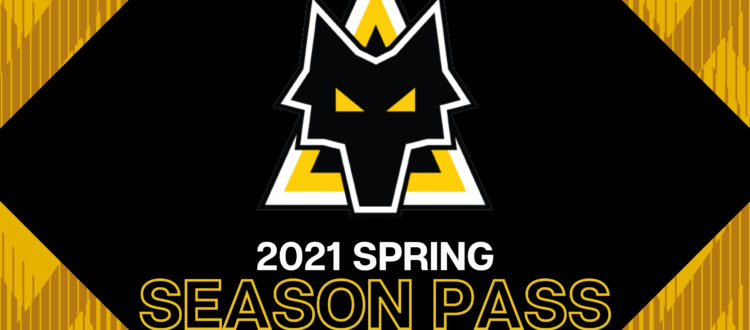 GET YOUR WOLVES SEASON PASS
EACH MEMBERSHIP INCLUDES…
– 2021 Season Tickets all 3 teams all season!! (Pays for itself after just 2 games ). GREAT DEAL!! 🤷‍♂️
– First 200 to purchase get a free Wolves Supporter car decal.
– Special Wolves Member Scarf
– 20% Off Merchandise until June 1, 2021 (must email us for promo code prior to purchase)
IMPORTANT PLEASE READ BELOW…
Family passes will receive 2 scarves. Single parent passes, individual and club seating passes will each receive 1 scarf with each purchase.
If we qualify and host post season play in 2021, season tickets WILL NOT be honored for entry. However, 2021 Membership purchasers will be able to purchase playoff tickets at half price.
**Tickets are also available for purchase online anytime and in person on game days approximately 1 hour before kickoff at the stadium office north ticket window. Prices are $10 for Adults and Children 12 and over. $5 for Children , U8 are free.
**SEASON PASSES ARE NOT VALID FOR POST SEASON PLAY! Everyone must present a playoff ticket at the gate. If you purchased a Wolves Membership in the spring you are eligible for a discount. Please email us for promo code prior to purchase.
BUY NOW